WHO'S WHO (in railroading!)
The "Who's Who" of the Amherst Railway Society's Railroad Hobby Show Reads like a Directory of some of the best in the business. Anything and everything having to do with trains is located somewhere on our 8 plus acres of display area. Please check out the Floor Plan and the listing of Exhibitors from our most recent show to get an idea of the folks that exhibit each year.

THE 2020 SPOTLIGHT
From time to time, the Show will highlight special guests! This area will feature, vendors, exhibitors, layouts and even celebrity guests coming to the show. These clinics and programs sponsored by our Exhibitors Manufacturers are listed here:

Northlandz, located at 495 Hwy 202 in Flemington, NJ, has to be seen to be appreciated! It is in the Guiness Book of Records, and has been in existence for over 25 years, created by Bruce Williams. Mr. Williams, started building this miniature train model collection in his home, and kept on adding to the display. It grew to take up the basement and 4 rooms of his home, and finally, he decided to build a huge building and create the magnificent train displays with scenes from every part of our country. Northlandz sits on 16 acres of land, and is a great experience for the whole family.
Now, under new ownership, and with all the extensive renovations done, the owner Tariq Sohail, his family, and his staff are celebrating the Re-Opening of this world wonder. Visit them in the Mallary Complex in Section 140.

The ProtoThrottle mimics a standard EMD control stand including full detent throttle and reverser handles, a spring-loaded horn handle, a push-on/push-off bell button, and fully programmable front and rear headlights with a setting for ditch lights. In addition, the ProtoThrottle comes with a robust faceplate machined from aluminum, including prototype bezels, and anodized to give the look and feel of a real control stand. Click on the title above to jump to their website!
Come and see this amazing throttle demonstrated at the 2020 Railroad Hobby Show
at the Spring Creek Model Trains Booth, Section 104 IN THE STROH BUILDING!








JMRI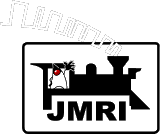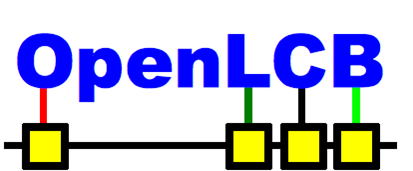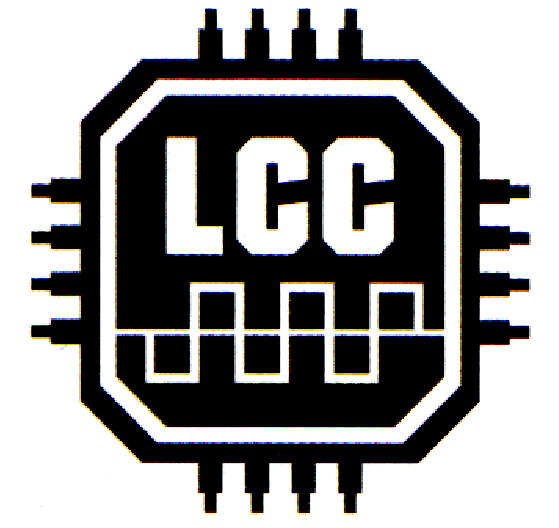 JMRI Overview and Update - Clinics will be offered by Ken Cameron, a member of the JMRI Developer Team. JMRI is FREE computer software for enhancing performance and enjoyment of many aspects of our model railroading hobby.

Be sure to visit Ken at the JMRI/OpenLCB help desk (in the Stroh Build, section 116, just next to RR-CirKits) to do one-on-one explanations, cover more detail from items seen at the clinics such as simple loco programming and testing. Ken will have examples of OpenLCB boards, a loco program/test track, and his computer full of different JMRI layouts.

To learn more about JMRI, please visit: www.jmri.org
The 1/87 VEHICLE CLUB was established to promote the construction, use, and manufacture of prototypically accurate vehicle and equipment models in 1/87 scale. 1/87 scale is most commonly referred to as "HO" scale because this is the scale of HO gauge model trains (which are 1/87.1 scale), by far the most popular scale for railroad modeling. Our club assists in the exhibition, promotion, manufacturing, and production research of vehicles of all kinds in this scale. Our membership reflects active modelers, manufacturers, historians, and collectors in the military, commercial truck, specialty and racing automobile, railroad/intermodal, antique automobile and truck, fire fighting equipment, construction equipment, and farm equipment fields. If you can imagine a piece of machinery or a vehicle, we probably already have a member who has a passion for those models. This is the place to meet and communicate with other people who are passionate about your hobby.
Once again this year, the 1/87 Vehicle Club 2020 East Coast Meet WILL BE JOINING US! The meet will be held DURING THE AMHERST RAILWAY SOCIETY'S RAILROAD HOBBY SHOW - IN THE MALLARY COMPLEX! One of the biggest gathering of modelers and model railroaders in the northeast United States continues to get bigger thanks to our friends in the 1/87 Vehicle Club. In the past, an informal gathering had been organized by Steve Del Sesto, Ken Ensign, and others. These gatherings got so crowded that we decided to combine forces for a bigger and better exhibit for all involved. Come and join them in their 42-table area (making them the largest exhibit space at the show!) in the Mallary Complex in section 140. For more info on the meet, CLICK HERE.
European Train Enthusiasts - Eastern New England Chapter, has an unbelievable new area and their entire 2-day program is called EUROEAST!
The folks at ETE will sponsor EUROEAST in the Mallary Complex (Section 156). Their layout will be in operation along with several others, accompanied by vendors of European model trains including representatives from Marklin USA. They will be conducting informative seminars at our booth during both days of the show.
Stop by their layout(s) because this is a format that you are not going to want to miss!!!! To learn more or click on their title just above!


Return to this page often to see what other "Spotlights are shining!"