Welcome To Amherst Railway Society Railroad Hobby Show


Our 2014 Show will be
January 25 & 26, 2014
First exhibitor list and show layout
now available!!!
It's time for CLINICS!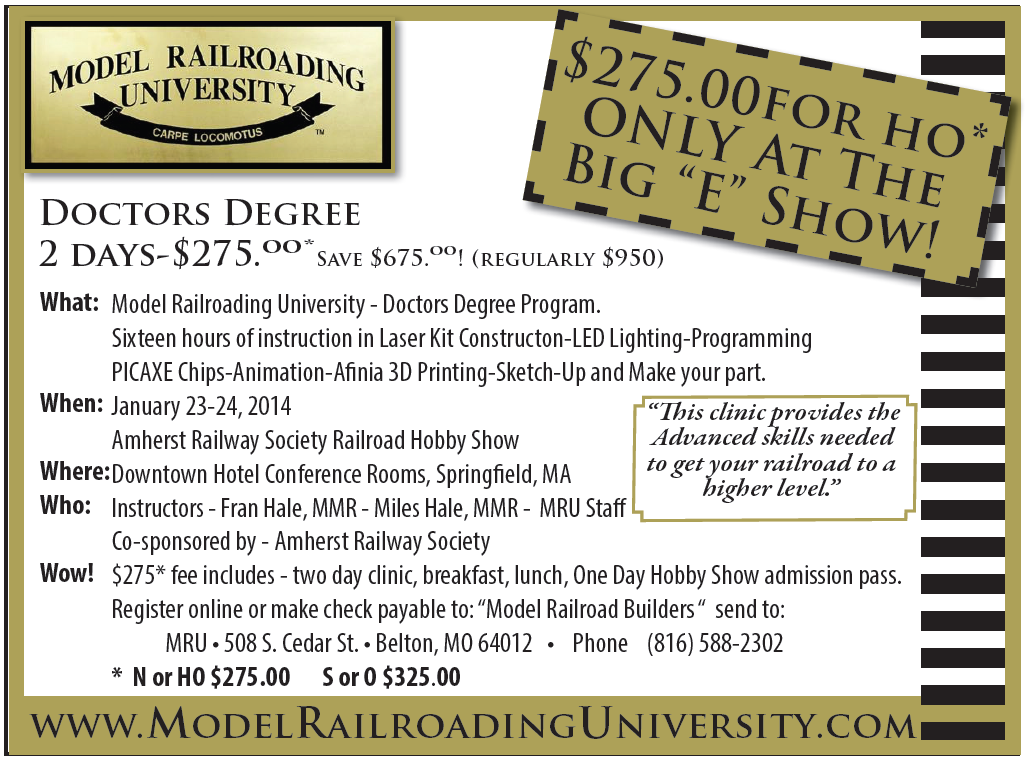 This year, clinics will be presented by our best manufacturers, dealers and show participants.
Clinics are ALL DAY THURSDAY AND FRIDAY, preceding the SHOW! That's January 23rd and 24th, 2014.

Our clinics are anchored by Miles and Fran Hale's Model Railroading University and their Doctor's Degree!
Watch for the rest of the 2-day program that leads up to the SHOW!
OUR STORE IS NOW OPEN!

The Amherst Railway Society Store is now open for business.
All proceeds help to fund our grant program!

Check it out by visiting:

Amherstrail-store.org




To learn more about the Amherst Railway Society,
The Amherst Railway Society is a proud member of Greater Springfield Convention & Visitors Bureau (GSCVB).
Please visit
www.valleyvisitor.com
to learn more.
The 2015 Show is Scheduled for January 24th and 25th
This site was last updated on: Monday, December 9, 2013