Clinics?? - we've got 'em!

Pre-show Clinics


Thursday and Friday, January 25 & 26, 2024
8:30 am to 5:30 pm each day

(held at the Sheraton Monarch Hotel)
To Register for 2024 Thursday and Friday Clinics:
CLICK HERE
Model railroading is a fairly complex hobby, right? So, we offer two full days of In-person clinics with experienced instructors. You come away with great insights into the latest modeling techniques, and inspiration for new modeling ideas.
Plus, we package our clinics for maximum value. You get all the clinics you can handle, breakfast and lunch, and a two-day ticket to the Railroad Hobby Show, all for one reasonable price.


Here is the list of clinics for 2024



Clinics Description by Clinician
Clinician

Clinic Name

Description

Mike and Karen Baker

Make&Take
Model Scenery Featuring Found Objects

Join Mike and Karen as they share their found objects in this make and take clinic.

Don Becker

MicroMark: New and Favorite Tools

Don highlights some of the great tools available at MicroMark and offers some tips on becoming a better modeler.

George Bogatiuk

Soundtraxx Presents: Introduction to DCC

Are you new to DCC? Are you finally getting around to building your own layout? Or are you just trying to get the most out of DCC? George will examine the history of DCC, explain the benefits of DCC and Answer any questions that you may have.

George Bogatiuk

Soundtraxx Bluenami

With the addition of Blue Tooth technology, the Soundtraxx Bluenami elevates the sound decoder to the next level. It will be a game changer.

George Bogatiuk

Realistic Operating with SoundTraxx Decoders

This clinic explores the basics of DCC sound decoders with on the Soundtraxx Tsunami. Come see the new product features and unlock the potential of the Tsunami decoders.

Mike Byle

Make&Take
Matchstick Shed Project

In the 1950s, Model Railroader ran a series of "Dollar Model" projects. The goal was to create a complete railroad model for $1. It that even possible today? The answer may surprise you. Our project is a simple wooden shed that uses matchstick or scrap wood for the sides. This simple scratchbuilding project will teach the student a number of useful modelling skills.

Mike Byle

Reality and Model Railroading for an Engineer

The presentation will cover some of my family background and how a lifelong interest in railroads has influenced my career and pastimes; from my first train set to complex real life design projects in under and around rail lines including Amtrak's high-speed rail clearance improvement project, CSX double stack low grade in Philadelphia and many bridges and some of the unseen realities of rail infrastructure.

Mike Byle

Simple Modifications to American Flyer Trains for Added Realism

There are many benefits of working in 1/64 scale. While there is more to S scale than American Flyer, the majority of the S scale equipment available is either "Flyer" or based on "Flyer" designs. Join Mike on his journey to improve the electronics and otherwise modernize vintage American Flyer equipment.

Mike Byle

Building a Portable Layout

The challenges and how to met them when building a portable model train layout.

Karen Confer

Reading Company Technical & Historical Society (RCTHS) Modular Layout Tour

This clinic is a tour of the Reading Company Technical & Historical Society (RCTHS) Modular Layout Tour.

Conowingo Models

Make&Take
HO Scale Flat Bottom Boat

Conowingo Models will be conducting a hands-on build clinic for their new flatbottom boat kit in HO. Starting with the kit materials, the participants will be guided through the build process and leave with a completed waterline boat model.
Space is limited and on a first come first served basis – sign-up sheets will be at the Registration Desk.

Conowingo Models

Conowingo Models Product Line

This Clinic Highlights the expanding Conowingo Models Product Line.

Mike Dettinger

A Global Steam Locomotive:
The USATC S100 Story

The S-100 steam locomotive was both tough and easy to maintain. The over 400 locomotives of this class were built in the US by Porter, Davenport and Vulcan and queue up in the UK. After D-Day, these truly useful locomotives were sent to basically every corner of the world. So popular, in fact, that over 300 copies were produced by Eastern European Builders. This clinic assesses the features required to make a successful war locomotive, looks at the men who implemented this design, a discussion of HO vs OO scale and options for the modeler who would like to bring an S-100 to their own layout.

Mike Dettinger

Make&Take
N Scale Reefer Scratchbuild

Inspired by a 1950s Railroad Model Craftsman article, This clinic will instruct the participant on the techniques and shortcuts required to create an interesting wooden reefer car. When completed, this car can be displayed on a siding or with some additional parts, be made to run on the rails.

Mike Dettinger

Railroad Quizzo

Just for the fun or it. Participants are welcomed to compete individually or as teams. Mike will ask a series of tought question based on Railroad Themes. Teams write down their answers and submit their sheets at the end of each round. The overall winner will recieve bragging rights for the rest of 2024.

Mike Dettinger

Railroad Fashion Show

Model Railroad Manufacturers pay a license fee to use a Railroad Trademarks and Intellectual Properties. But does that license extend to Railway Uniforms? This clinic looks at Tetsudou Musume: The Railway Uniform Collection. We will look at the history of this figure series, the railway uniforms themselves and the adoption of Tetsudou Musume by various railways across Japan.

John and Pat Ehrenreich

Make&Take
The Flat Earth

Many centuries ago, man discovered that the world was not flat. It is time that model railroaders begin adding depth to their layouts and train displays. This hands-on clinic, limited to 8 participants, will teach the techniques required to convert the plywood plain to a more richly contoured landscape to better display your structures. Extruded foam is not just for building mountains – it can be used for structure foundations and even walls.

John and Pat Ehrenreich

Foam Tunnel

This Clinic highlights the techniques to create a tunnel from extruded foam.

Scott Griggs

Dwarvin - Lighting without Wiring

Learn about the simplicity and speed of using Dwarvin Fiber Optic products to bring light to your N, HO, and O scale layouts. No soldering, no electric wires, no bulbs to burn out! Just install the Lamplighter light source and push fibers in the opening in the unit and there is light on the other end! We also have signals and block detection ready to integrate with your turnouts.

Scott Griggs

The End of the Line - Selling your Trains

You have enjoyed your trains, but unfortunately the time has come to move on without them. What are your options? What is the market like? What is worth a lot and what isn't? What are your priorities: Obtaining the highest possible price? How quickly do you need the money? How much time do you have or want to spend? Scott will navigate you through the yard and help you prepare.

John Parsons

Model Train Detection and Its Uses

Model train detection, what it is and what it's good for -- A survey of train detection methods with pros & cons and example applications.

John Parsons

North American railroad signaling for railfans and modelers

North American railroad signaling for railfans and modelers -- A beginner's guide to trackside signaling.

John Parsons

The Azatrax Signaling System

How to design and install a model block signal system using the Azatrax signaling system.

Stephen Priest

Little Things Big Difference

Small project to make a big impact on your train display.

Stephen Priest

GSC Flat Car in HO

Take a really deep dive into the history and featured found on GSC Flat Cars.

Stephen Priest

SF 5704 Restoration

Learn more about Stephen's experience working with a 1:1 scale GP 45.

Barry Rosier

Cardstock Detailing

In this clinic we will be discussing methods of detailing cardstock structures to bring them to life, making them more realistic.

Barry Rosier

Clever Models Tower HO or O Make&Take

In this clinic we will be building a crossing tower kit from Clever Models. You will learn techniques of proper cardstock construction. We will be applying techniques from the cardstock detailing clinic.

Barry Rosier

Make&Take
Modelling Water Part 1

In this clinic we will learn techniques of preparing and painting the base of a water scene. This is one of three clinics.

Barry Rosier

Make&Take
Modelling Water Part 2

In this clinic we will techniques on how to apply the water surface and wave effects. We will also be placing the boat built in part 2 into the scene.

Barry Rosier

Intoduction to Structure Design
w/ Open Source CAD Programs

In this clinic we will see a demonstration on how to use the free program QCAD to design a structure and output templates to cut the material.

Barry Rosier

Intoduction to Structure Design
with SketchUp

In this clinic we will see a demonstration of how to use Trimble Sketchup Free to design structure walls that can be 3D printed.

Barry Rosier

Drawing From Photos

In this clinic you will learn the methods to photograph an object you would like to model i.e. a building, rolling stock, even locomotives
Upon completion of this clinic you will be able to create drawings necessary to build a model from a real-world object.

Bill Satore

Realistic Structure Lighting with LEDs

This clinic is designed for the modeler who is more of a builder and less of an electronics guru. Learn the step by step process of lighting model structures using LEDs. Whether you're lighting a small crossing shanty or a large manufacturing plant the basic techniques are overed in this clinic. If you're new to LEDs and model structure lighting, this is the clinic to get you started.
To Register for 2024 Thursday and Friday Clinics:

CLICK HERE


There's More......
Clinics Offered on Saturday and Sunday - AT THE SHOW!
Clinics offered by Manufacturers, exhibitors and experts)

Saturday, January 27, 2024 - YOUNG CLINIC ROOM (the "quiet" clinic room!)
Clinics offered by Manufacturers, exhibitors and experts – Open to all levels



Sunday, January 28, 2024 - YOUNG CLINIC ROOM (the "quiet" clinic room!)
Clinics offered by Manufacturers, exhibitors and experts – Open to all levels

Young "quiet room" clinic descriptions
LayoutCommandControl / JMRI Combined Overview and Update
by Ken Cameron, a member of the LCC and JMRI Developer Teams
This clinic will provide a basic introduction both JMRI and LCC. It will also discuss what has been introduced for both over the last year and anything 'right around the corner'. Explanations of the concepts and directions for each project and current statuses will be presented. Over the years people expressed missing one or the other topic when done split on different days. This combination is to help everyone get what they asked for.
LCC is an evolving standard to provide a multi-vendor interconnection for all your layout parts for the next 30 years. Its basic concepts and features will be explained. The fundamental differences between it and the many vendor specific systems will be highlighted.
JMRI is FREE computer software for enhancing performance and enjoyment of many aspects of our model railroading hobby. It's DecoderPro feature makes it very easy to program DCC decoders and get the most out of these devices. The PanelPro tools focus on the layout, including panels (virtual or physical) and signaling. Other sections of JMRI like Operations, wireless control and other new developments will also be covered.
Hands on demos and one to one discussion will be available at the JMRI/LCC help desk in the Stroh Building. Also in the Malory Complex, at the Free-mo layout, there will be a set of modules using LCC for signals and controls at a junction and interchange configuration.

Getting started in O Scale 2-Rail (OS2R)
By David Vaughn, President of OScaleCentral
O Scale 2 Rail is the hobby's best-kept secret. At eight time the mass of HO and with exponentially more fidelity to scale than Lionel, O Scale 2 Rail has the detail, mass and ease of modeling that makes the scale satisfying. Whether you are getting bifocular or just in need of a fresh challenge, find out why and how to get started. Special bonus: 10 free kits to try your hand on this great scale.
ALSO...


Mini Demos/Clinics offered throughout the day
(by experts at their exhibit areas)
FEATURED EXHIBITORS: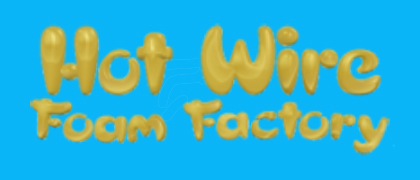 Hot Wire Foam Factory is a manufacturer of Styrofoam cutting, sculpting and engraving tools as well as foam adhesives and coatings. They will be located in BLC at tables 40 B&C.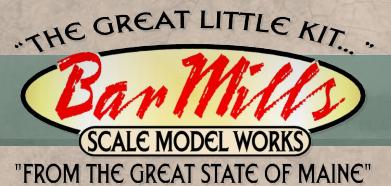 stop by "Bar Mills" in the Young Building, Section 79




Questions about the Amherst Railway Society's annual Railroad Hobby Show
should be directed to the show office at: